Shoe Storage Box withLED Lights, Shoe Case Display withGlass Door 2/3 layers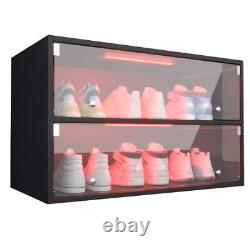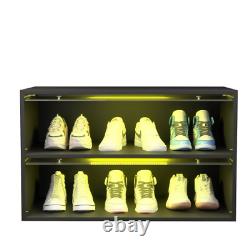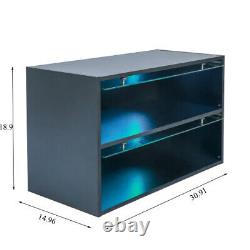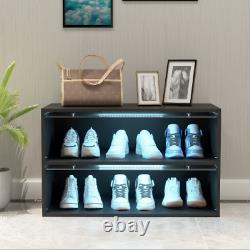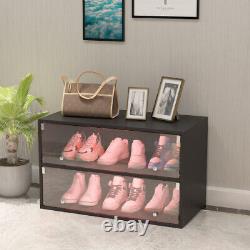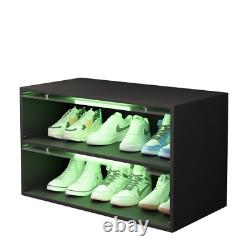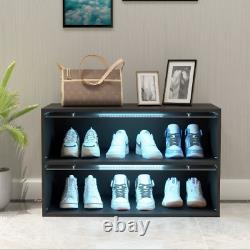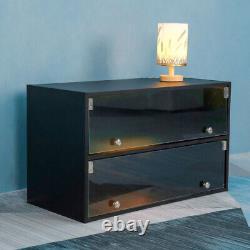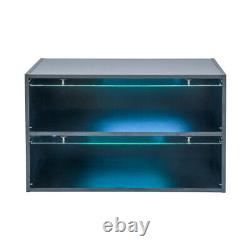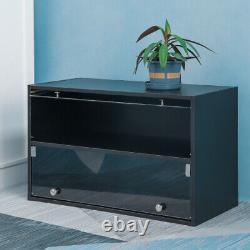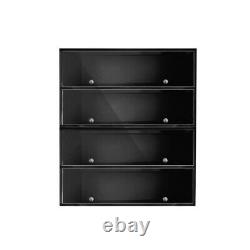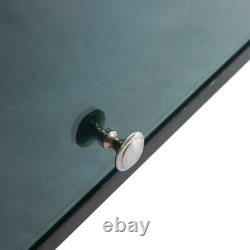 Shoe Storage Box w/LED Lights, Shoe Case Display w/Glass Door 2/3 layers. The shoe cabinet is made of high-quality wood and tempered glass, which is sturdy and durable, and very stable when assembled. Withstand the rigors of daily use and easy to wipe clean. Includes LED color changing lights, you can choose your favorite color by remote control to display and highlight your favorite sneakers.
The sneaker display cabinet has a small footprint but can store and display up to 6/9 pairs of shoes, which reduces clutter, makes it easy to find the shoes you want, and effectively isolates dust. (The 2-layers r cabinet can store 6 pairs of shoes and the 3-layers cabinet can store 9 pairs of shoes)?? Shoe Storage Overall size: 30.90 x 14.80 x 18.90 /27.95 inches. This shoe display cabinet comes with 2 thick flap glass doors in a simple and beautiful style, allowing your stylish sneakers to be clearly displayed. It can be placed anywhere in your home.
Increase storage space by stacking two to three units, while saving more space and making your home and bedroom look neat and elegant. They can be placed according to your placement needs, such as hallway, living room, closet, closet and so on. It's roomly for most sizes and shapes of shoes, whether you're a man or a woman, a sneakerhead or fashionista, these translucent shoe organizers are the storage solution for you.
Our sneaker storage use highly clear tempered glass door and wooden body, all your collection will be always displayed perfectly. You'll be able to target the right shoes at a glance without opening all the shoe rack. The shoe cabinet has remote control LED 10 color changing light strips with AC adapter.
The handle is steel botton for a comfortable grip and smoother opening and closing. Increase storage space by stacking two or three units, while saving more space and make your home, bedroom look clean and elegant. Handbags or decorations can be placed on the top of the shoe box, which can help you save more space while decorating your shoe box.
You want to pay immediately. If you get a offer, please pay within four days. Please check if your addressoffer is correct, once issued, we cannot change the address. We have 3 warehouses in the United States: Los Angeles warehouse, New York warehouse, CA wareshoues. It depends on the logistics and transportation.
Sometimes there may be delays. I can replace it with a new one for you free of charge. Please do not open a return request lightly.
We provide high-quality after-sales service, you can contact me at any time. We have an extremely fast response to deal with your problems, such as the product has quality problems, the product is damaged in transit, or you want a better discount.

---