Acrylic Display Case for 3-3/4 Action Figures Funko Pop Vinylmations Storage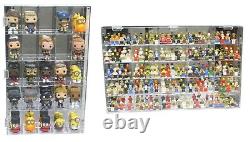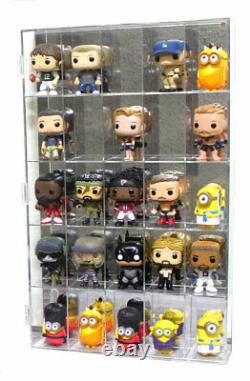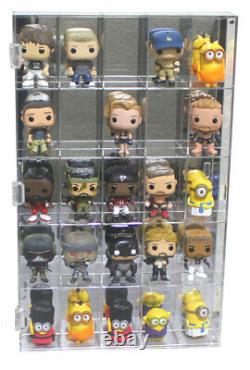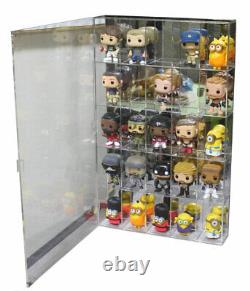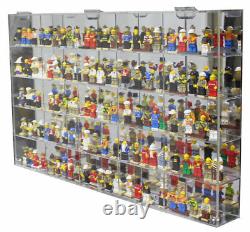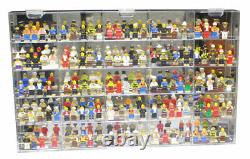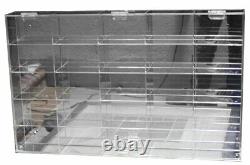 Clear high quality acrylic display case with mirrored background. Made to be wall mounted with 4 holes pre-drilled at each corner.
The display case can be hung vertically or horizontally. When hung vertically the slots are compatible with funko pop, star wars figures or Roblox figures, Mini Bobbleheads as long as the figures are NOT taller than 4. If hung horizontally the slots are compatible with Lego Minifigures or 1/64 Hot Wheels or the same scale Monster Trucks. The wall display is also a great option to organize or small collection curios. Measurements: 25.8 X 16 X 3 overall.
Slots are 5" X 3" X 2.75 Deep. As for the height of the cabinet or the slots it depends on how you hang it. You need to peel of the protection paper that covers and protects the acrylic before use.

---