18 Slab Acrylic Display Frame Show Case Storage Box For NGC/PCGS/ICG Coin Holder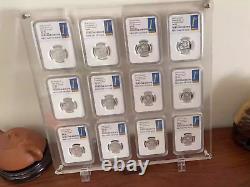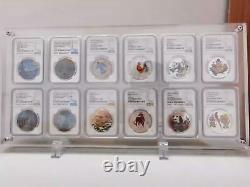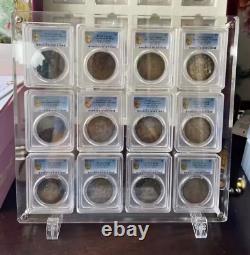 18 slabs (3 row x 6) a crylic display frame Case Box with 2 separate stands for NGC/PCGS/ICG certified coin holders. The display frame is made of high transparency acrylic material, This fit standard NGC/PCGS/ICG holders perfectly and they are perfect for crystal clear storage and displaying your slab coins on table. The holders in the pictures is for display only and is not part of the item. Stainless Steel Hex Machine Screws and 9/64 Hex wrench included to assemble or disassemble. This display frame is for regular size of NGC/PCGS/ICG holder only, not for big size holders.
You have to let me know your order choice for NGC or PCGS/ICG holders because they are different in slot size. We have different slot (1, 2, 3, 4, 5, 6, 8, 10, 12, 14, 16, 18, 20 slots) types of frame in stock or customize at your request, please ask!

---